As I am putting my clothes back in the closet for the #thesimpleclosetchallenge, I am trying to make sure I have pieces that work well together that I can use to create multiple outfits. Something like a little black dress is the perfect piece to create unique outfits from. Here are a few of my ideas...but this is just scratching the surface.
1. simple jewelry & flats
This may be a duh! Let me explain.
I could wear this to the park with my kids. I could wear this to a graduation party. I love to wear black with brown boots or shoes & my necklace is actually navy, but seems to work just fine too. The black (or most solid dresses) are a great canvas for lots of jewelry options.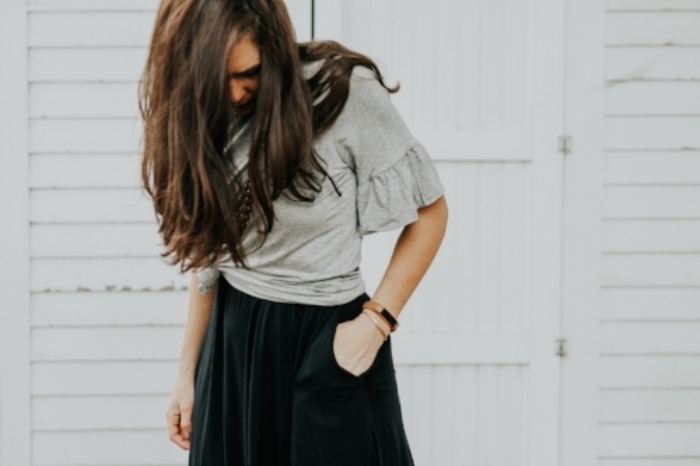 This one fun way to dress up a dress or incorporate another top you love. Knotted tops are in style so don't let this 80's throwback look scare you. It also brings the dress in and helps find your waist.
I love this casual look. This look is one of my easy go to mom looks. More pockets & then this vest is one you can add to lots of different pieces in your closet.
This is a fun way to change the function of the dress. It can shorten the length if you would like it shorter. It can create more of a causal look with a pair of chucks.
P.S. If this black dress is one that might be perfect in your closet, stay tuned for Monday when our shop opens for very limited stock in s-3xl.